Since 1990, the PE Maps team of cartographers have been mapping the evolution of the energy industry, one pipeline at a time.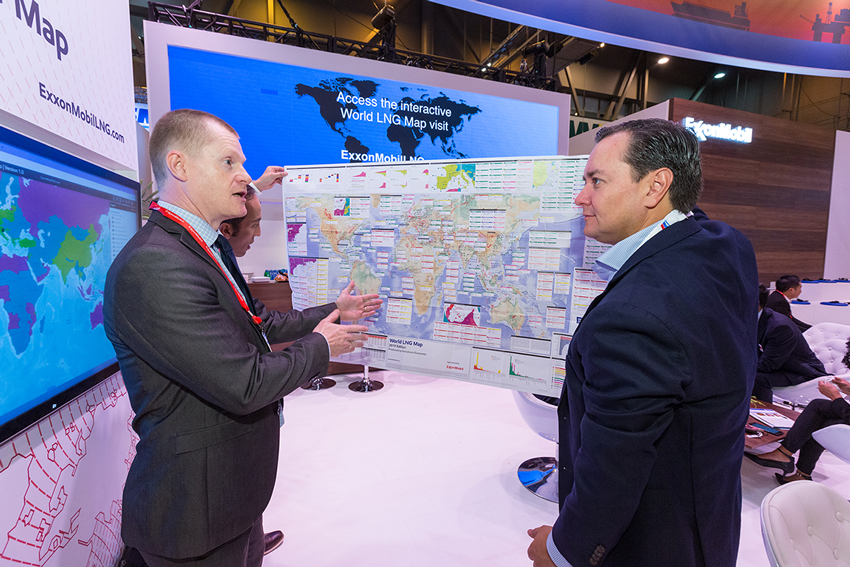 Over the last thirty years, these unique wall maps have found their way onto every company's walls in every part of the world.
From the Energy Map of Russia (in Russian) to World Fiscal Systems for Oil, from The Energy Map of Trinidad and Tobago to Oil & Gas Map of the Arabian Peninsula, there is no energy source or region that has not found itself mapped and tucked into the latest print issue of Petroleum Economist, or into a delegate's welcome bag at a major energy event.
We have now added Interactive digital mapping to the portfolio. PE Maps has published dashboards with ExxonMobil (World LNG and Hydrogen) and Chevron (World Gas) which allow for up-to-date information to be displayed on a fully immersive mapping platform supported by relevant industry data and statistics.
Digital mapping dashboards now complement our printed mapping services. Continually updated infrastructure maps from gas pipelines to hydrogen projects or LNG facilities to offshore wind farms, our team has this covered.
Print and digital mapping is available across all the PE Media Network brands.
BENEFITS
• Sole ownership of your chosen region or sector
• Multi-format mapping: digital web-based dashboards, PDF, print sheet maps, and factbooks
• Design fits with your corporate imagery and strategy
• Unique distribution to all Petroleum Economist subscribers and at major industry events
• Exclusive association with the map for at least 12 months
• Additional copies available for distribution as highly valued corporate gifts
For further information or to request you own
PE Media Network
print or digital mapping solution please contact:
Owen Raw-Rees
– Commercial Director:
owen.raw-rees@pemedianetwork.com
---
Useful Contacts
If you are experiencing technical difficulties or have questions about the mapping application, please contact us for assistance. Additionally, please contact us with any updates and suggestions for the map so that we can continually improve the service:
Kevin Fuller
Manager cartographic services
kevin.fuller@pemedianetwork.com
+44 20 3409 2248
Peregrine Bush
Senior cartographic editor
peregrine.bush@pemedianetwork.com
+44 20 3409 2249
If you would like to have the opportunity to sponsor or partner one of the PE Media Network interactive maps contact
Owen Raw-Rees
Commercial Director
owen.raw-rees@pemedianetwork.com
+44 20 3409 2241
---
Media
For more information about PE Maps visit our social media platforms: